---
West's room (Omuro), Daisho-in
The principal of the Ninna-ji Temple was appointed to the temple of general affairs as the emperor's Gojiso, as the Emperor's Gojiso, as the Imperial Misyuho's Daiajyari and the Imperial temple's honorary guardian, one of the best in the Imperial family ) Was taken as an example to be taken into account.
Because of legitimate wishes, the twentieth century Ninjyohoshinnou (Itsukushima Omuro) was handed over to Ituskushima Daisho-in, but because there was Daisho-in at the tower of Ninna-ji, especially the Itsukushima Daisho-in It seems that it was devoted to the flower proprietor's room.
Since it is called "West 's room (Omuro)", it is also quite possibly totally.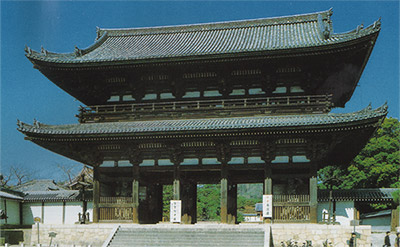 The main hall of our hospital is a dojo of an imperial priest built by the emperor tomb of the Toba Emperor. The fifth generation of Ninna-ji Temple Kakusyounyudoushinnou can be shown to the fifth Prince of the Toba Emperor.
In conclusion, Ninna-ji Temple and our hospital have a special deep relationship that gave the title such as "side armor train", "Ninna-ji temple room", West 's room (Omuro)" etc. simply before the connection between Motoyama and Senji It is an overview mountain with a faction.
---
Daisho-in has a close relationship
Creator of Itsukushima Shrine is said to be the first year of the Emperor Suiko according to the company story, the creation of a dojo of Buddhism was the first year of Datong, the way of returning from Tang to the way of returning, by Kōbō Daishi who carried out Gumonji's repair at Misen Though it is, this is covered by trees that are full mountainous, and on the mountain it seems that there is a shape where big rocks are layered.
In the late Heian era, the relationship between Itsukushima Daimyojin and Kiyomori who has respected it as one guardian goddess was made especially noticeable as itsukushima shinto and the name of Daisho-in seed owner appears to various documents It has become like becoming.
Tsutimikado Minister Minamoto no Michichika who wrote about the participation of Emperor Takakura at the end of April 4th in the article of "Takakura Goto Itsukushima Miyuki", Daisho-in is a different temple of Itsukushima Shinto It shows the reason for being caught.
Also, the Tamatori Ennen Festival (Lunar New Year 18th), which is currently held as an event at Itsukushima Shrine, and the New Year's Eve fire festival started from Daisho-in, and it is a close relationship of Shinto and Buddhism studies It is tough.
---
Source / Daisho-in, 2013 Miyajima Misayama Omotoyama Daisho-in, Daiichi Art Print / Cooperation / Daisho-in